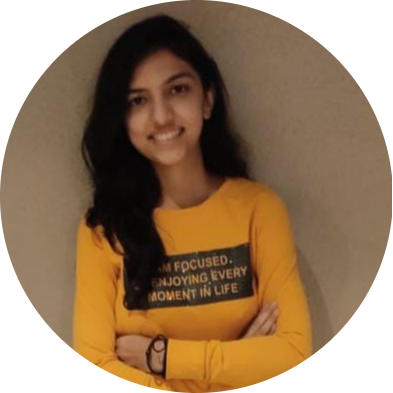 Hemali Vaaya
10 Top Digital Agency steps to Build a Lead Generation for your Business
Leads are the key to making sales through Digital Agency. Many marketers don't get enough leads to feed the sales team. And another way, when they generate some leads, they find trouble converting them to buyers. The owners are always behind the leads, and they want quick results. Marketers skip many basic steps in order to touch the owner's expectations. But let me tell you, leads are not generated overnight. It takes time to grow the leads. The best way to generate lead is by breaking it down into steps and achieving them.
⁠
10 Steps of Digital Agency Towards The Lead Generation:
⁠
Step into the shoes of your audience 
⁠

Collect proofs and flaunt your success on social media 
⁠

Positioning 
⁠

Use Influencers 
⁠

Surveys
⁠ 

SEO
⁠

Email Marketing
⁠

Sexy up your button copy
⁠ 

Review your landing page 
⁠
Sounds good? Now let us understand them briefly.
⁠
Step Into The Shoes Of Your Audience
⁠ 
The first step towards building any strategy is to know your audience in and out. No doubt, you can keep a broad audience base initially, but Digital Agencies need to narrow it down when selecting a targeted audience. 
⁠

Once you identify your targeted audience, the second step is to know the audience's area of interest, hobbies and preferred social media.
⁠
You can use mind mapping apps to identify what ideas can drive your customers to you. In the first step, you need to connect the ideas that relate to your customer's emotions.
⁠
Stay Cautious With Your First Move! 
⁠
Now you have a goal and target audience in your mind. Your next step is to fly towards making your first move. Here I am referring to a medium/platform on which you will be promoting your brand as a first move. Your first move can make or break your lead. It can give you multiple leads other than your family, friends, or neighbors. At the same time, it can hit you hard and lead you nowhere.
⁠
We often call it a brand strategy that showcases you to plan actions accordingly. Digital Agency includes all the promotional activities that you will execute in the near future.
⁠
Whether to promote online or offline?
⁠

What social media to use? 
⁠

Which digital channel to use for promotional ads?
⁠

Budget for Promotional ads
⁠

Budget for digital marketing
⁠
Digital Agency Collect Proofs And Flaunt Your Success On Social Media 
⁠
Social media influences consumer buying decisions. People believe in online proof, and social media is a medium to flaunt what you got.
⁠
The number of Social media users is increasing gradually. And relatively, it increases product research on social media. Hence, it is imperative to manifest your product feature on your social media pages. You can ask your customers to share their experiences using your product. As a startup, it might be hard to search for proof. In that case, you can also link your pages to your website that shows all the product details.
⁠
Positioning 
⁠
Every brand has a story and a competitive advantage that makes them unique in the market. Seek out how your brand varies from other brands and list the points. These are the points that you can show to your customers.
⁠
 Positioning refers to creating an image of your brand in people's minds. It sounds the same as the first impression is the last impression. Once you position the brand, your target audience revolves around the same image.
⁠
For example :
⁠
Tesla cars position themselves as a luxury status symbol.
⁠
Target audience: Rich people 
⁠
Use Influencers 
⁠
Influencer marketing is the tempting bubble in digital marketing that can bring surprising leads. Startups are the most benefited from influencer marketing. Digital Agency owners who use cash-strapped budgets can target influencers having around 5k followers for the Startups. These influencers can give leads with a minimal budget. Influencers add only useful information that solves the human problem. Their words and written blogs are the proof for the customer.
⁠
Surveys 
⁠
Be it a workshop, influencer marketing, or social media marketing, conducting surveys is a must. Feedback forms cannot be 100 percent accurate but it gives an idea of how your customers picture your brand. You can also add the features according to their demand and upgrade your product. Continuous analyses and follow up helps in making your brand customer-centric and getting more clicks.
⁠
Search Engine Marketing And Social Engine Optimisation
⁠
Advertising with Digital Agency on search engines is one of the best marketing strategies for your startup brand. The fun part of using this marketing strategy is you get instant results and have to pay only when someone clicks on your ad.
⁠
I advise every startup should focus on SEO(Social Engine Optimisation). Seo helps in uplifting your brand on the internet without any cost. It requires a few targeted keywords and great content to increase your organic traffic. Optimize your landing pages, other web pages, and blogs to get your websites on top ranking organically.
⁠
The algorithm keeps on changing, and nobody has cracked it correctly. But that does not mean you will not be visible to your audience. The brand visibility is not built in one night. It gradually grows over a period. 
⁠
Email Marketing
⁠
 Email Marketing is one of the best ways for product marketing. Did you know 91% of the people open their emails daily? People scroll through their messages and are likely to click on the mail valuable to them.
⁠
Email marketing has a high return on investment. Notably, the information can reach a vast audience within a few clicks.
⁠
Zumba Fitness
⁠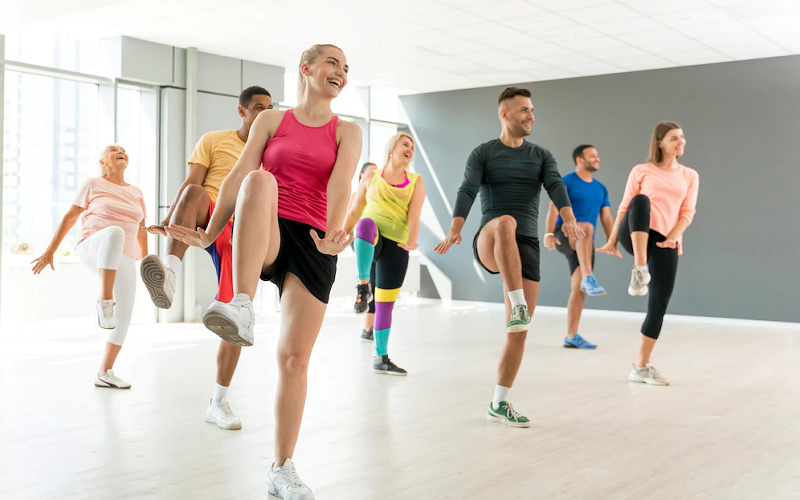 ⁠Zumba Fitness company taught us how to do email marketing in the 21st century. It is the company taking us by storm. Each year the company hosts an instructor convention that targets almost 200000 locations to attend the session. In 2014, Zumba Kickstarter its email marketing with the intention of signing up for the Instructor Convention.
⁠
They added a video of the past conventions. What made this video special was that at the end was the call to action when the invitation included the recipient's name at the end. Hence a little bit of personalization of emails can make a big difference.
⁠
It might not surprise Digital Agency, but for Zumba lovers, attending the Instructor convention is like a dream come true.
⁠
Sexy Up Your Button Copy 
⁠
After writing engaging content, it's time for a call to action and land users on your website. Many marketers commit the mistake of writing direct content when they want leads. 
⁠
For example 
⁠
You see in the below picture, the word "subscribe" conveys a direct message, conveying the audience to subscribe to the channel.
⁠

⁠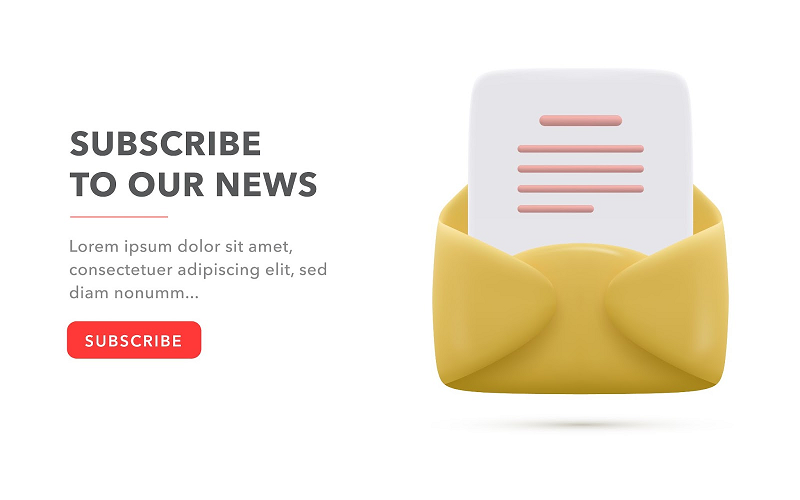 ⁠But wait! 
⁠
Do you really feel like clicking on the button? The answer is no. You guessed it right. 
⁠
Picture1.1
⁠

⁠The button copies must-have quirky content and creates suspense so that the person digs more into the topic. It should be presentable and hold on customers to utilize the time to read the content. If you see the picture.1.1 you can see how beautiful they have created a button copy. Here the person knows people don't consume much time reading emails all day. They build a strategy to send weekly emails to their followers.
⁠
Review Your Landing Page 
⁠
People expect more as they take out their time to look into the product. However, if they find the landing page tedious, there are no comebacks no matter how many campaigns you generate.
⁠
Have a glance at EveIT (Digital Agency) to get an idea of how the landing page should look. The color combination and the theme of EveIt just mesmerize me, and I feel like reading the blogs. I may sound buttering but believe me, this is just an example of how an ideal website should look.
⁠
EveIT (Digital Agency) helps you to design your landing page in a way that looks attractive to your target audience. They also bring customers closer to a company with stunning marketing strategies and feed leads to the sales team. The marketing team strives to drive leads and enhance your website with their expertise.
⁠
Tie In Your Digital Strategies 
⁠
Leads, Leads, and Leads. All you do is get clicks for your website. However, the leads are not generated over time. It takes time to rank the website, and the above steps can help you rank and get organic results. Marketers miss out on the time when a lead is ready to purchase. Ignoring potential buying signals is an excruciating barrier to grabbing clicks. Constantly track your customers, and stay tuned with Digital Agency!  
⁠