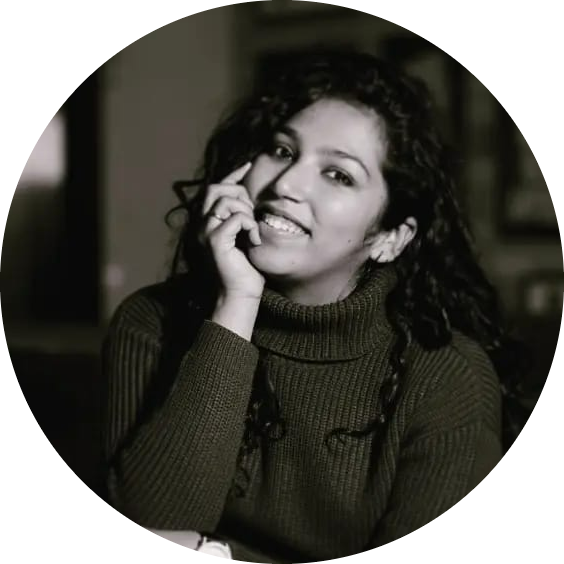 Radhika Khurana
2023 Magnificent Content Marketing Services trends to rely on
We all know that content marketing services trends change every year. And there are many changes in the content marketing strategy trends 2023. Many of the changes are quite subtle and many others are really going to help you get the targeted audience to the next level. But the essential fact here is that you need to make sure that you are updating with the latest content strategies to make your business grow. 
⁠
⁠There is also a huge need for digital transformation in businesses and it can practically occur overnight. With this need, there is the requirement for creative solutions as well. For the best and the most ideal solutions, you can contact the best company for content marketing services that is eveIT. Hence, here are some of the great content marketing strategies that will help you to grow your business –
⁠

⁠Virtual and Live Events 
⁠
Over the past several years, events have been growing at a large pace. But have you ever thought, it can be a great tool for content marketing services? If not, then you are at the right destination, that is eveIT. It is for the benefit of the businesses that you are going to cater the events. No, the question here arises is how events can help you with content marketing? You can conduct seminars, webinars, conferences, and some other life events that can impressively turn the tables in your favor. And moreover, as time is evolving and with new marketing trends you will understand the importance of events in marketing your business.
⁠
Better Content Experience 
⁠
For a successful marketing strategy, you need a perfect customer experience. And also, you must study what kind of content a customer wants and that can help you understand the secret to their preferences. The most important thing to do here is just stay up to date with the daily preference changes for a better experience in the content. However, creating a significant and unique narrative can also help in getting the traffic you desire for your business. 
⁠
User Interactive Content on a go 
⁠

⁠If you run a business (especially online), you need to make sure that you are creating engaging content. It can make sure that you are getting the perfect customer content experience, and you will be able to learn about content marketing services preferences (as mentioned above). As per various studies, the latest marketers are more tending to create engaging content for their consumers as it can make them generate leads for their business. You can even make sure to add some interactive polls and quizzes such that your customers are engaged with your content. 
⁠
Empathetic Content Marketing Services 
⁠
It is a different approach to introduce yourselves to the marketing world and of course, it is working strategically. In 2022, this strategy will take its pace and you will love the perfection of the strategy as well. It will basically introduce the business owner to look in the shoes of a viewer and it will increase the evolution of the product or business. It will also improve the way of speaking to the targeted audience as humans, not only as potential buyers. You will moreover be able to understand the questions such as "what challenges are your customers facing?" and "what are the pain points?". 
⁠
Video Marketing for great leads 
⁠
Over some recent years, the video content marketing services approach is becoming a great way to market the business. And it is definitely not changing in 2022. The most crucial part is – videos are becoming more and more important and it has already found out their ways to become a valuable part of marketing. Video marketing is the perfect aspect of content strategies in 2022, and this is because of the fact that people are getting more indulged in videos rather than reading. Also, the accessibility of this marketing tool is also a cakewalk, hence you can consider this as one of the best tools for content marketing. 
⁠
Our Opinion  
⁠
Content Marketing can generate some leads and it can make your business grow and glow if you follow the content marketing strategy trends 2023. It is actually a hybrid marketing strategy because it includes live events and virtual events, and moreover, other marketing tools as well. The most important thing that we need to keep in mind is that content strategy is not about the content, it is about customer interaction and engagement. And for that, you must connect with the best company for content marketing services in India, that is eveIT.