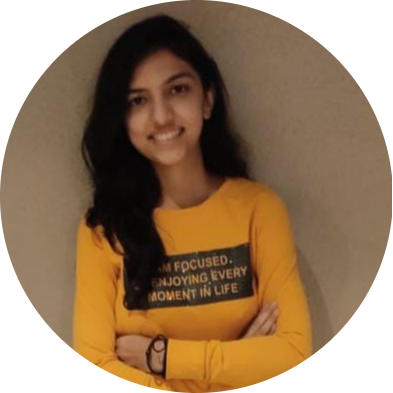 Hemali Vaaya
Indian Digital Marketing Companies Lead Generation Mastery - A complete Guide
Marketing has always been about embracing dynamics and applying new product strategies. Indian Digital Marketing Companies leave no stone unturned until they find the best one. A lead is a by-product that they get from building an impressive Approach (best action plan).
⁠
Last week, I read one book called Tech-powered sales by Justin Michael and Tony Hughes) which gave me the freshest perspective on modern sales conversions. He talks about making sales using technology and skyrocketing online conversions.
⁠
There are many books on lead generation that give insights into sales conversions. However, sales expert Justin Michael's idea blew my mind and pushed me to think overnight about his theories mentioned in the book.
⁠
I have mentioned some strategies from the book and ideas based on my experience in the below section. Before that, let us start with understanding basic terminology in Indian Digital Marketing Companies.
⁠
What Is A Lead?
⁠
Lead is all about getting clicks for your product. If the interested person clicks on the link to visit your website, you call it a lead. In other words, it is a process of pulling your customers toward your brand, engaging them, and pushing them to make the buying decision.
⁠
Generating more leads indicates that you are closer to your targeted audience. For example, you are selling online baby products from your own website. You promote your products on several platforms like Snapchat, Instagram, and Twitter. You notice that you are receiving more clicks from Instagram. It indicates your target audience is more inclined towards Instagram than any other platform.  
⁠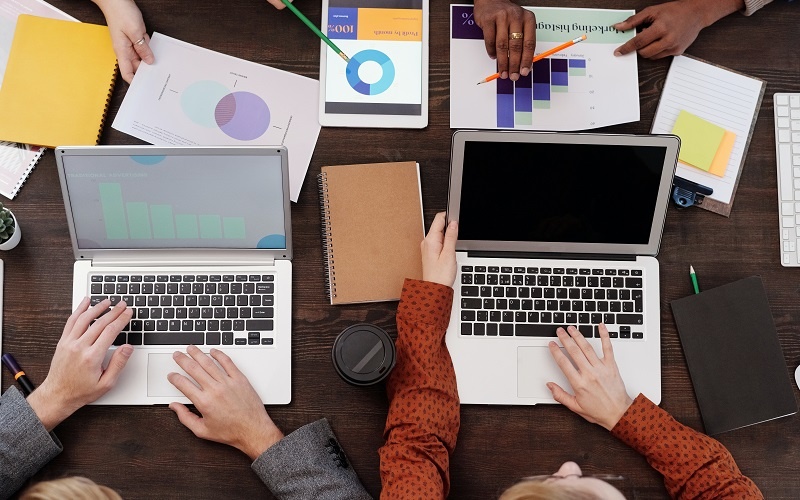 ⁠How To Generate Leads In Digital Marketing? 
⁠
People have a false sense that traditional marketing does not bring any conversions. Indian Digital Marketing Companies would say that the statement is partially true. People believe as they hear from other people. In actuality, nowadays, people ignore cold calls as they don't have sufficient time with them to listen to the product features. If the people don't answer the calls, it doesn't mean they are not interested in the product. It simply means the mode of communication is wrong.
⁠
Now there is a shift in the mode of communication, not in what you communicate. You may be providing the stylish brand at an affordable price. But if you do not use the correct mode of communication, you fail.
⁠
BoAt, India based startup, is a perfect example of Branding with Indian Digital Marketing Companies. They started their journey of selling audio products and accessories to millennials on virtual platforms like Amazon. Gradually they reached Millennials worldwide in the lockdown.
⁠
The moment you understand the preferred mode of communication of the targeted audience, you can engage any audience. Once you realize the interests and hobbies of your audience, the next step comes to follow a consumer buying decision cycle. 
⁠
Consumer Buying Decision Pattern 
⁠
Bringing a brand online is hard, but engaging your customer through digital platforms is even harder if the marketer does not understand the consumer buying pattern. To generate leads, every marketer should understand the consumer buying decision process. To get more understanding, let us break down the information into points.
⁠
Brand Awareness Stage
⁠
The first stage involves Brand Awareness. It is the primary stage where you talk about the main customers' pain points and make them understand how your product can solve their problems. Here your main goal is to identify what your customers are searching for.
⁠
Consideration Stage 
⁠
The consideration stage can make or break your lead. At this stage, people are interested in your brand partially. They search for proofs or data that manifest the details they want. Once they get it, they are likely to click products to the cart.
⁠
Buying Decision Stage
⁠
It is the last stage where Indian Digital Marketing Companies make conversions. By this stage, your customers narrow down. They make online payments, and finally, your hard work pays off. The users might buy once, but your job finishes when you create loyal customers.
⁠
You might not be aware at which stage your brand stands at present. There are many digital marketing companies that identify the stage and frame strategy accordingly. The eveIT (Indian Digital Marketing Company) offers the best digital marketing solutions to its clients. They have touched almost all the elements of digital platforms and conquered them. The marketing team strives to drive leads and fulfill all the stages of the consumer buying decision cycle.
⁠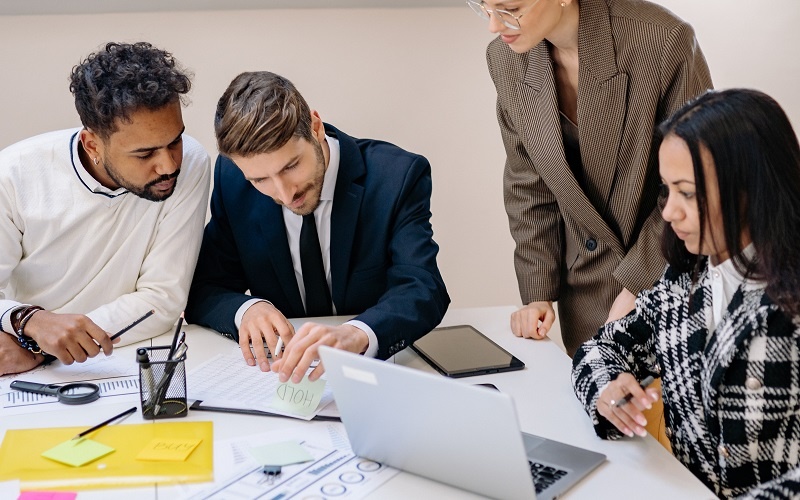 ⁠5 Lead Generation Strategies For Startups 
⁠
 Increase Your Budget 
⁠
Many marketers cut the corner while setting up the social media marketing budget. Either they end up overspending or underutilizing the budget. Managers have to understand the importance of digital marketing and fix the budget accordingly.
⁠
The best way to fix the budget is to know your audience and observe their activity on social media. The next step is to run a campaign with a small budget and see if your selected social media can outreach your target audience. At last, noticing the traffic on the pages, you can go with targeting a large audience targeting more leads.
⁠
Most marketers make the mistake of setting up the budget at starting and leaving it upon the entire team to work on limited costs. To fix the budget, you need to decide on a series of campaigns and continuously follow up on the activities occurring.
⁠
Use Gmail Ads
⁠
Gmail Ads are one of the attractive strategies. It is an ad that appears in people's email inboxes. These Ads look organic and are a great way to enter your targeted audience. SaaS businesses can conquer using this strategy to pull competitors' customers. 
⁠
When people open the inbox, they look at your ad on your competitor's page. Your promotion outreaches the customer looking for similar products or substitutes. If you are a beginner, begin by signing up for your competitor's product and look at their content and what words they are using. Also, have a look for SEO, Keywords that your competitor uses frequently.
⁠
The last step is to write a stunning subject line that can beat your competitor.No matter how good your content is, the subject line should always be your first priority to start at first. Once you decide on the subject line, you can begin with content creation related to the topic.
⁠
Create And Publish Top-notch Content 
⁠
Short, concise, and relevant content marketing can outplay other strategies of Indian Digital Marketing Companies. When you touch the audience's pain point right away, your brand is prone to stick in their mind. Content marketing can reinforce any startup planning to enter the internet world.
⁠
Content is a balm that heals the problems of the customer. The words you write should be towards informing your customer how your product can solve problems in a limited time. Be it guest blogging, on-page content, or social media promotion, producing relevant information is the key to creating top-notch content.
⁠
Bring Automation 5
⁠
Manual work can eat a lot of your time and requires you to do repetitive tasks. Get accustomed to automation tools to clutter your manual tasks. 
⁠
Let us understand with an email marketing example.
⁠
Suppose you set up an email campaign to announce a product launch. You decide to send posters to geographic locations and only to the selected cities. With automation tools like Mailchimp, Indian Digital Marketing Companies can send your content to users within a few clicks.
⁠
Once you have set the users to their geographic location, you don't need to go to the settings again. All you need to do is change the content and send it back. You get exhausted if you do all the tasks by yourself.
⁠
Build An Incentive-Based Referral System.
⁠
 The incentive-based referral system works similarly to word of mouth. Here the difference is that the customer who refers to another customer gets rewards or incentives.
⁠
Herbal Life 
⁠
Herbalife, a nutrition company, gives incentives to customers for referring to other customers and making them attend the sessions.
⁠
 Herbal life is just one example. There are many ways to give incentives to customers and get leads.
⁠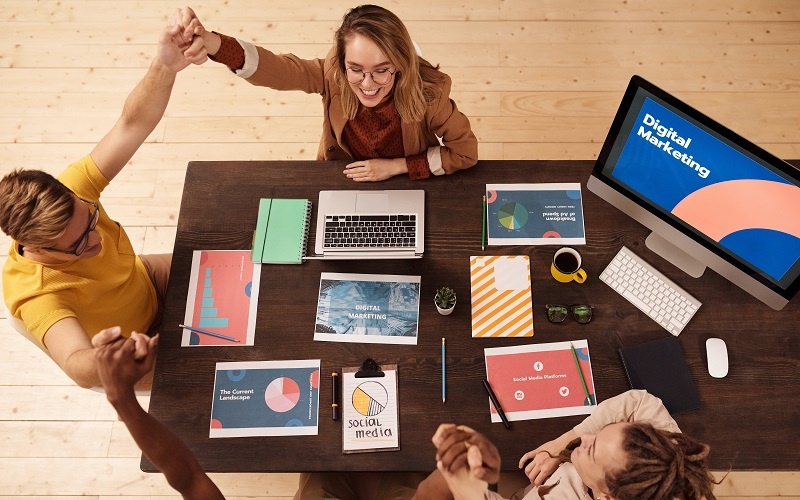 ⁠Key Takeaway 
⁠
The definition of a lead is easier to understand than receive. Lead generation in Indian Digital Marketing Companies requires a lot of attention to modern strategies. The above five strategies can give lucrative results if followed wisely. Leads are not received overnight. It involves a series of activities to make your customer click your product. Studying Consumer buying decision patterns is the best way to get leads and conversions. The image of digital marketing is feeble in the minds of the Manager. However, digital is the future for sure.