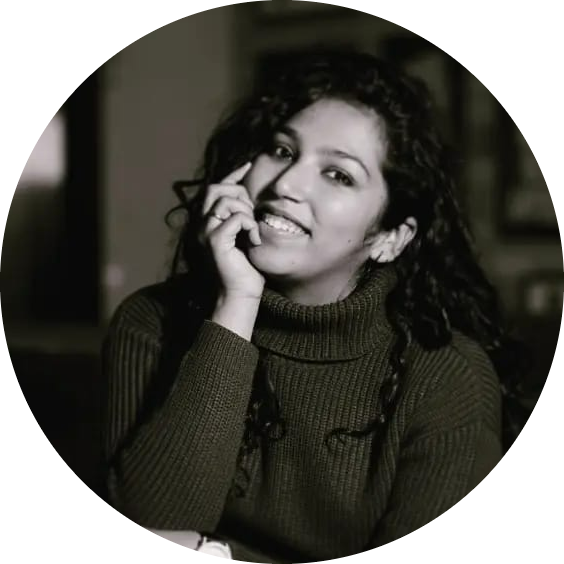 Radhika Khurana
Social Media Marketing 101 - Everything you need to know
Social media has been the most integral part of everyone's life. And in the online marketing world, it becomes even more crucial. The fact here is social media allows you to get engagement and you will also be able to connect with your audience quite smoothly. Social media marketing is a great tool to expand the business online, and hence, you need to know about the social media basics and plan a social media marketing strategy that drives results. 
⁠
⁠It is actually more than important to understand social media marketing when you want to elevate the growth of your business. Once you adopt this marketing tool, you will actually feel that you have found the missing piece for your business. And that is the reason why we are providing you with the best guide such that it would be easier for you to market your business on social media. That's where the expertise of a social media marketing advertising agency lies.
⁠
What is Social Media Marketing or SMM? 
⁠

⁠SMM or Social Media Marketing usually refers to the advanced use of social media platforms, to market products, goods, and services. It is the digital marketing technique that is used to promote and generate leads for your online business. People actually tend to go to the businesses which provide content on their social media platform. And that is the reason why you should go for content that is engaging and it will increase the brand visibility. 
⁠
What are different social media platforms?
⁠
There are many social media platforms that are great for marketing your business and of course, it will make sure that you are getting the audience you desire. Hence, here are some great and magnificent social media channels – 
Facebook – Old is Gold
Instagram – You will find a maximum audience there
Twitter – Why not?
LinkedIn – Best for getting the business leads 
Pinterest – You will be overwhelmed with the reach. 
⁠
What are the benefits of Social Media Marketing?
⁠
When it comes to the advantages of SMM, you will get plenty of them. And that is why we are providing you with the pros of SMM – 
⁠
⁠Your business will get a wider audience online and that will lead to a large engagement. 
⁠
⁠As we all know a lot of people spend their time scrolling on social media, therefore, you will be able to generate leads and you will also have a huge opportunity to promote your brand. 
⁠
⁠Though there are approaches such as paid ads, it is actually pretty simple to generate leads for free. 
⁠
Social Media Marketing 101 – Guide 
⁠

⁠If you are finally convinced to get the leads applying one or the other social media marketing strategy, here is how you can get it done. And if you are a new business, then read below – 
⁠
Get your research done – 
⁠
There are many people who are on different social media platforms, and the audience you need can be on any platform you can ever imagine. Thus, you must get your homework done, and you must research beforehand for the perfect audience you desire for your business. There are actually billions of people who are using different social media platforms. Getting your research done can be the most effective thing you can do for your business. 
⁠
Creating Social Media Accounts for your Brand –
⁠
There is a huge need to create social media profiles on the platforms you think will get the most audience. The main focus of creating the different social media platforms is that it maintains the brand identity. When your potential customer watches your brand on its social media, then you are more prone to generate leads through it. Also, you must make sure to add all the details, that includes the logo and services. 
⁠
Regular content publishing
⁠
This is the most crucial step in social media marketing, and moreover, for this step, you will have to add the strategy. In this particular strategy, plan your content marketing strategy in such a way that you have to be sure about the content you are sharing to the profile, how often you are posting the content, and the time when you are sharing the content. Also, the interaction with the audience should be the priority. 
⁠
The Insights 
⁠
This is also an important step in SMM, and you must track the insights for the better performance of your content. You ought to track the reach and impressions, the engagements on the content, number of likes, shares, comments, and follows, and last but not the least, Views. 
⁠
The bottom line 
⁠
Building an audience with the help of social media marketing plan, is the best thing you can do for your business. It is not obvious to see the results in the first few weeks, but you should not stop exploring the platform for your own benefit. Need help in growing your business on social media? Connect with eveIT!