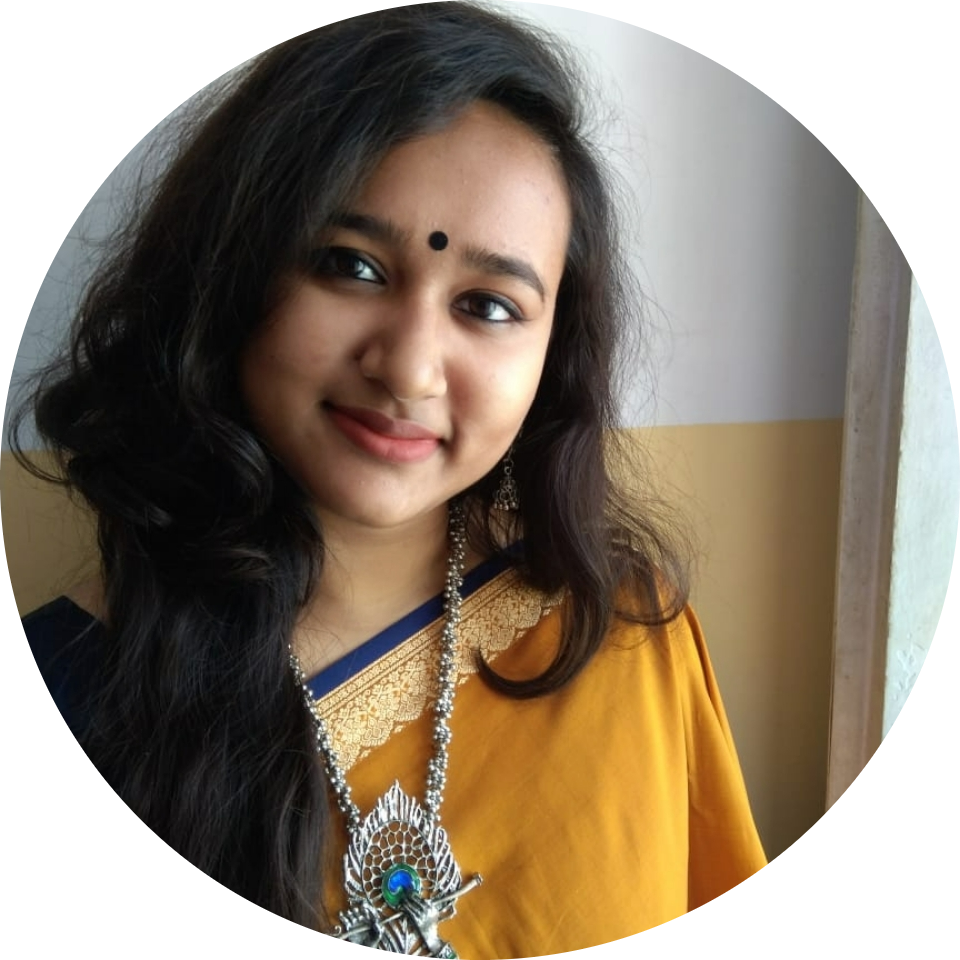 Supurna Sinha
What Is Google Knowledge Panel? And how to use for the Best Marketing Company
Google Knowledge Panel is a great way to get more out of your search engine. It is also a great way to help you find things online. But how does it work? All you need to know about the best marketing company before you start!
⁠
The Google Knowledge Panel: What is it?
⁠
People don't always have time to thoroughly research your company's history due to the hustle and bustle of daily living. The majority of users only want a brief summary of data on their search topic while conducting Google searches.
⁠
Google Knowledge Panel is an intriguing way to gather information and insights about your target audience. The Knowledge Panel is a widget that can be placed on your website. It provides valuable information to help you better understand what your audience is looking for. You can use this information to make decisions about how to improve the content of your site. The best marketing company helps you create more engaging experiences for your visitors.
⁠
Google Knowledge Panels are boxes with helpful information that show up on Google search engine results pages (SERPs). On a mobile device, they are located above or in the center of the search results. On a desktop computer, they are located at the top of the search results on the right side.
⁠
They offer an overview of the information related to your search topic and, if available, a link to that entity's Wikipedia page. Knowledge panels are a subset of rich results that Google has categorized to stand out. It is easier for consumers to find the information they need. Knowledge panels are gaining importance as search engines increase the range of topics that can produce a rich results. 
⁠
Challenging to manipulate
⁠
Google's knowledge panels are fairly trustworthy and are challenging to trick. The panels are generated automatically from the many web sources that make up Google's Knowledge Graph. Google collaborates with data suppliers. They offer reliable information in the knowledge panels' corresponding fields. Popular people or groups that can act as their authorities appear in searches. 
⁠
Brands have just a limited amount of control over Knowledge Panel data
⁠
Organizations and individuals are permitted to directly comment on and confirm the data in their panels. To use this kind of self-authorization, an individual or business must click the button underneath the knowledge panel to claim it. Google will require evidence for websites, social media accounts, and so on. The best marketing company can choose a featured image for its panel and make other restricted changes after certification.
⁠
A knowledge panel cannot be entirely altered
⁠
Only a few things can be changed by verified individuals. Knowledge panels are dynamic. Knowledge panels are automatically updated as the web's information changes.
⁠
Knowledge Panels: When Do They Show Up?
⁠
Google may display a knowledge panel whenever it recognizes an entity in a user's search query. We frequently see this for searches on clear things like movie stars or films, or musical musicians. An accurate result is beneficial to Google's users because there is a high likelihood that the user is referring to that entity.
⁠
Google lists four typical use scenarios in its patent. After reading them, you get where Google is coming from. It helps you understand why they are appearing more frequently on Brand SERPs (learn more about that here).
⁠
Provide users with basic factual data about a specific entity that is mentioned in a search query from many sources.

The best marketing company assists users in accessing multiple web pages with related content by providing links to them.

Provide information that would otherwise have the user visiting many websites and search results.

Assist users in finding information more quickly than they would if they had to visit each of the websites mentioned.
⁠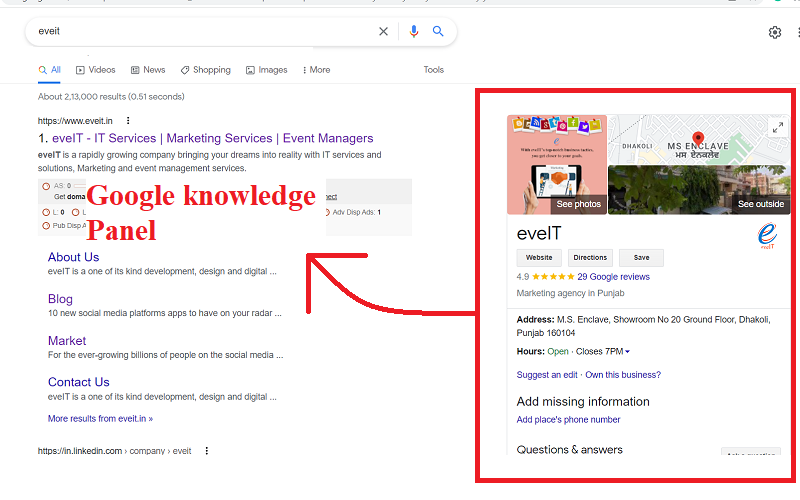 ⁠
⁠What makes knowledge panels crucial?
⁠
If Google determines that you or your company merits a knowledge panel, it's a sign that you've succeeded and even a status symbol. Due to the prominence of the information box itself. The knowledge panel indicates that you are performing excellent search engine optimization (SEO). It also helps you stand out from the competition on the SERPs for themes relating to your business or brand. A search page with your company's website featured can increase clicks and traffic.
⁠
How do you create and claim knowledge panels for the best marketing company?
⁠
A corporate Google knowledge panel is a web page that provides a personalized link to the company's website, and also allows users to interact with the site by posting questions or answers.
⁠
Best marketing company always create a page on Wikidata and Wikipedia:
⁠
Wikipedia and Wikidata are used by Google, as their main information sources when developing knowledge panels. You must thus create an online identity on both of these platforms.
⁠
Use Social Media Platforms Actively:
⁠
Social media accounts are shown on a knowledge panel. They help Google understand your brand, your offerings, and how you do business. Also, your online presence makes you more visible and makes it simple for people to find your social accounts.
⁠
Boost the authority of your website:
⁠
Receiving a knowledge panel is more likely when a website has a higher authority. One of the best ways to raise the authority of your website is through link building. Look for openings for guest posting on a reputable website. If you are selected to be a guest author, create a piece of writing with a link to your website.
⁠
Make entries in neighbourhood directories:
⁠
The Google information panel also includes a list of nearby businesses. You should thus create a Google My Business profile to get one for your neighbourhood business.
⁠
You must first register for a Google My Business account and confirm it. It makes sense to do this if you run a local business. Because it lets customers give reviews and lists your business on Google Maps. The foundation of local SEO is that.
⁠
Create content that is user-centric:
Your organisation is more likely to be featured on a Google knowledge panel if you produce user-centric material. You must first register for a "Google My Business account" and confirm it. It makes sense to do this if you run a local business. Let customers give reviews and list your business on Google Maps. The best marketing company foundation of local SEO is that.
⁠
⁠
When Will I Receive a Knowledge Panel?
⁠
It could take you three to four weeks to get a page on Wikipedia. The best marketing company keeps track of the hours you spend reading, researching, and updating content. The next step is to establish a strong social media presence, which may take a few days, weeks, or even months.
⁠
Yet, the knowledge panel procedure won't take more than a few days if you already have all these. But, you should prepare to spend at least a week in the waiting area given the volume of people that want verification every day.
⁠
How can I check my Knowledge Panel now?
⁠
The steps are as follows:
⁠
Step 1- Sign in to your Google Account
⁠
Go to your Gmail account and log in. Google advises getting one if you don't already have one. So you can manage your business listings and other things.
⁠
Step 2- Look up the knowledge panel subject
⁠
Once logged in, perform a Google search for you, your entity, brand, or company. Despite the fact that it could seem self-explanatory, you need to type in the entity.
⁠
Step 3- Click the link for the claim knowledge panels
⁠
The knowledge panel will have a link that reads "Claim this knowledge panel" underneath it. Just click on it.
⁠
Step 4- Search Google Knowledge Panels for the profiles you want to claim
⁠
To confirm that you are the correct owner. Google will ask for many connections from other platforms.
⁠
Step 5- Grant everyone on your team access
⁠
⁠It's time to give other team members access.
⁠
Conclusion 
⁠
A Google knowledge panel is a unique service that the best marketing company lets you use your data to make your site more effective. It's like a personal assistant that can help you improve the way you interact with your audience. It's easy to install. The only thing standing between you and the knowledge panel is a little bit of time!