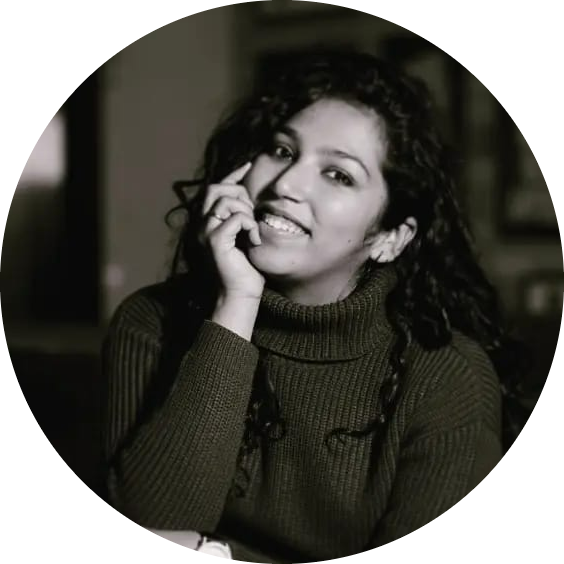 Radhika Khurana
Which is the Best Social Media Marketing Agency in Chandigarh?
So you're staring at your computer screen, wondering which social media marketing agency in Chandigarh is the best. It's one of those frustrating situations where you don't know where to turn. In this blog, we'll focus on some factors you should take into account when selecting a social media marketing agency in Chandigarh.
Today, there are lots of online social media marketing companies in Chandigarh. But the only difference is the name and the packages they offer. One has good content while another has great views, likes, and followers but what makes it different from others is that it offers a high-quality SEO service which makes them stand out from the crowd. We, at eveIT, have been providing cutting-edge digital marketing solutions. Starting with social media marketing, we grew our success in providing the best in class marketing services throughout North India.
What exactly is Social Media Marketing?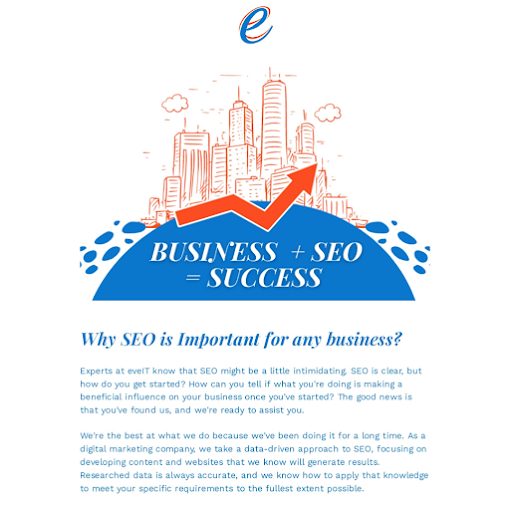 Social media marketing is the process of using social media platforms like Facebook, Instagram, and Twitter to promote your business. It's also known as "SMM" or "SMM marketing." The goal of social media marketing is to create brand awareness and increase online customer interactions with the brand. These interactions can take the form of likes, shares, comments, follows, and other types of engagement with your brand on these platforms.
Social media marketing agency comes in many forms, including paid advertising (a banner ad or link on your website). Also, organic posts (your content), influencer marketing (interacting with relevant people) , customer service/support (answering questions on social media), content creation (writing blog posts), community management (monetizing a group of users who like the same things as you do). The main thing that sets social media marketing apart from other types of advertising is that it's interactive—you're responding to your customers.
Advantages of social media marketing agency
Using social media to promote your brand is a fantastic idea. When you market yourself through social media, you're able to connect with people on a more personal level. It makes it easier for them to trust and relate to you.
It can also be very cost-effective. You don't have to pay for expensive ad space or spend money on marketing materials—all that is done for you by the platform itself!
Finally, it's an excellent way to learn more about your customers' needs and interests. When you leverage the reach of social media, it's easy to find out what types of content resonate with your audience and what they'd like to see more often.
Best Social Media Marketing Agency in Chandigarh
eveIT is the Best Social Media Marketing Company in Chandigarh. We are a team of experienced and dedicated professionals who are passionate about what we do. We believe that social media is an integral part of any company's marketing strategy and we want to help you succeed with it.
Here is what we do - 
Content creation (blogging, video, etc.)

Social media management (Facebook, Twitter, Instagram)

Search engine optimization (SEO) for PPC campaigns

Influencer marketing
Role of Social Media Marketing Agency  for Business
Social media marketing is a crucial tool for any business to use. The ability to reach an audience, whether it's potential customers or current clients, has never been easier. Businesses can now connect with their followers on social media platforms such as Facebook or Twitter, as well as other platforms like Instagram and LinkedIn.
With this level of access to potential customers, businesses need to make sure they're using social media marketing correctly. This means creating content that is relevant to the audience they hope to reach. They should also use this content strategically—for example, by scheduling posts at specific times during the day so that they can be seen by those who might be interested in them most.
In addition to making sure your content is relevant and strategic, you should also make sure it's engaging. This means posting often enough so that people feel like they're getting value out of your posts without overexposing yourself as a brand—and not posting things just because they're easy (or because they sound good).
Types of Social Media Marketing Agency  Services in Chandigarh eveIT Provides
Social media marketing is a powerful way to reach consumers, build brand awareness, and grow your business. But it's also a very time-consuming process that can be intimidating for new companies. And that's where eveIT comes into play. We specialize in helping you get started with social media marketing and make it as simple as possible for you to succeed.
Social Media Marketing services by eveIT - 
Facebook Ads - We'll create and manage your ad campaigns on Facebook, ensuring that you get the best results possible at the lowest cost.

Instagram Ads - We'll create and manage your ad campaigns on Instagram, ensuring that you get the best results possible at the lowest cost.

Twitter Ads - We'll create and manage your ad campaigns on Twitter, ensuring that you get the best results possible at the lowest cost.
How eveIT's Social Media Marketing Experts Help You?
As a business owner, you know that the most successful companies are those that make use of social media to market their products and services. But what if you didn't have the time or energy to manage your social media accounts?
At eveIT, we offer our clients an alternative: our Social Media Marketing Experts will handle all of the posting and scheduling for you. You don't have to worry about scheduling posts or creating content—the experts will take care of it all.
We'll help you optimize your posts so they get seen; we'll create content that attracts new customers, and we'll build relationships with your existing customers through engagement and retweets. It's all done by professionals who understand how social media works—and how your business should be using it!